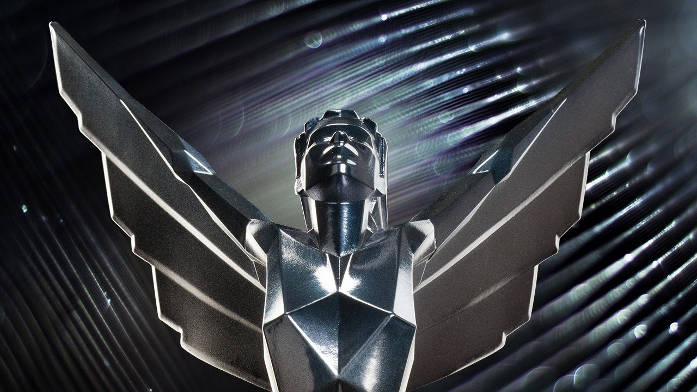 Au Game Awards 2017 , The Legend of Zelda: Breath of the Wild a été élu jeu de l'année 2017 (GOTY 2017). La liste des concurrents était : Mario Odyssey, Persona 5, Horizon : Zero Dawn, PlayerUnknown's Battelground.
Eiji Aonuma de Nintendo a déclaré :
"I want to take all of the joy and warmth I'm feeling right now receiving this award and put that back into making Zelda games, to continue to try and surprise all of you." : Je veux prendre toute la joie et la chaleur que je ressens en ce moment et la remettre dans les jeux Zelda, pour continuer à essayer de vous surprendre tous.
Voici la liste des nominés et les gagnants de chaque catégorie :
Game of the Year
Horizon Zero Dawn
Persona 5
PlayerUnknown's Battlegrounds
Super Mario Odyssey
The Legend of Zelda: Breath of the Wild : GAGNANT
Best Game Direction
Horizon Zero Dawn
Resident Evil 7: Biohazard
Super Mario Odyssey
The Legend of Zelda: Breath of the Wild  : GAGNANT
Wolfenstein II: The New Colossus
Best Narrative
Hellblade: Senua's Sacrifice
Horizon Zero Dawn
NieR: Automata
What Remains of Edith Finch : GAGNANT
Wolfenstein II: The New Colossus
Best Art Direction
Cuphead : GAGNANT
Destiny 2
Horizon Zero Dawn
Persona 5
The Legend of Zelda: Breath of the Wild
Best Score / Music
Cuphead
Destiny 2
NieR: Automata : GAGNANT
Persona 5
Super Mario Odyssey
The Legend of Zelda: Breath of the Wild
Best Audio Design
Destiny 2
Hellblade: Senua's Sacrifice : GAGNANT
Resident Evil 7: Biohazard
Super Mario Odyssey
The Legend of Zelda: Breath of the Wild
Best Performance
Ashly Burch, Horizon: Zero Dawn
Brian Bloom, Wolfenstein II: The New Colossus
Claudia Black, Uncharted: The Lost Legacy
Laura Bailey, Uncharted: The Lost Legacy
Melina Juergens, Hellblade : GAGNANT
Games for Impact
Bury Me, My Love
Hellblade: Senua's Sacrifice : GAGNANT
Life is Strange: Before the Storm
Night in the Woods
Please Knock on My Door
What Remains of Edith Finch
Best Ongoing Game
Destiny 2
Grand Theft Auto Online
Overwatch : GAGNANT
PlayerUnknown's Battlegrounds
Rainbow Six: Siege
Warframe
Best Independent Game
Cuphead : GAGNANT
Hellblade: Senua's Sacrifice
Night in the Woods
Pyre
What Remains of Edith Finch
Best Mobile Game
Fire Emblem Heroes
Hidden Folks
Monument Valley 2 : GAGNANT
Old Man's Journey
Super Mario Run
Best Handheld Game
Ever Oasis
Fire Emblem Echoes: Shadows of Valentia
Metroid: Samus Returns  : GAGNANT
Monster Hunter Stories
Poochy and Yoshi's Woolly World
Best VR/AR Game
Farpoint
Lone Echo
Resident Evil 7: Biohazard : GAGNANT
Star Trek: Bridge Crew
SUPERHOT VR
Best Action Game
Cuphead
Destiny 2
Nioh
Prey
Wolfenstein II: The New Colossus : GAGNANT
Best Role-Playing Game
Divinity: Original Sin II
Final Fantasy XV
NieR: Automata
Persona 5 : GAGNANT
South Park: The Fractured But Whole
Best Family Game
Mario Kart 8 Deluxe
Mario + Rabbids Kingdom Battle
Sonic Mania
Splatoon 2
Super Mario Odyssey : GAGNANT
Best Strategy Game
Halo Wars 2
Mario + Rabbids Kingdom Battle : GAGNANT
Total War: Warhammer II
Tooth and Tail
XCOM 2: War of the Chosen
Best Sports/Racing Game
FIFA 18
Forza Motorsport 7 : GAGNANT
Gran Turismo Sport
NBA 2K18
Pro Evolution Soccer 2018
Project Cars 2
Most Anticipated Game
God of War
Marvel's Spider-Man
Monster Hunter World
Red Dead Redemption II
The Last of Us Part II : GAGNANT
Trending Gamer
Andrea Rene (What's Good Games)
Clint Lexa ("Halfcoordinated")
Guy Beahm ("Dr. Disrespect") : GAGNANT
Mike Grzesiek ("Shroud")
Steven Spohn (AbleGamers)
Best Esports Game
Counter-Strike: Global Offensive
DOTA 2
League of Legends
Overwatch : GAGNANT
Rocket League
Best Esports Player
Lee Sang-hyeok "Faker" (SK Telecom 1, League of Legends) : GAGNANT
Marcelo "coldzera" David (SK Gaming, Counter-Strike: GO)
Nikola 'NiKo' Kovac (FaZe Clan, Counter-Strike: GO)
Je-hong "ryujehong" Ryu (Seoul Dynasty, Overwatch)
Kuro "KuroKy" Salehi Takhasomi (Team Liquid, DOTA 2)
Best Esports Team
Cloud 9 : GAGNANT
FaZe Clan
Lunatic-Hai
SK Telecom T1
Team Liquid
Student Game Award
Falling Sky
From Light
Hollowed
Impulsion
Level Squared : GAGNANT
Meaning
Best Debut Indie Game
Cuphead : GAGNANT
Golf Story
Hollow Knight
Mr. Shifty
Slime Rancher
Chinese Fan Game Award
Honor of Kings
ICEY
Gumballs & Dungeons
jx3 HD : GAGNANT
Mr. Shifty